Modulo Rotat
Performance, sewing machine and tarot cards, 2017
Photographs by Eva Rosa Hollup ↗
Photographs & Video by Ricardo B. Skage ↗
Remember that the Tarot is a great and sacred arcanum - its abuse is an obscenity in the inner and a folly in the outer.
― Jack Parsons
Sustained performance over seven days at the final bachelor exhibition for the Academy of Fine Arts Oslo. Tarot cards from either the RWS deck (painted by Pamela Colman Smith) or the Thoth deck (painted by Frieda, Lady Harris) are drawn randomly, torn in two along the middle and sewn together with another half-card. In this way, unpredictable but potentially extremely meaningful new sets of symbols are created. The remix as creative method, fundamental principles behind traditional divination techniques, and the inadequacy of our traditional maps to meet the needs of a new century.



Love: a single word, a wispy thing, a word no bigger or longer than an edge. That's what it is: an edge; a razor. It draws up through the center of your life, cutting everything in two. Before and after. The rest of the world falls away on either side.
― Lauren Oliver, Delirium



The resulting texts always took a narrative term, enigmatic at first but ultimately explicit and often premonitory. The semantic distribution of these basic elements diverted them from their original meaning, thus revealing their real significance. Henceforth, every form of writing will consist of an operation of decoding, of contamination, and of sense perversion. All this because all language is essentially mystification, and everything is fiction.
― Brion Gysin


I stayed up all night playing poker with tarot cards. I got a full house and four people died.
― Steven Wright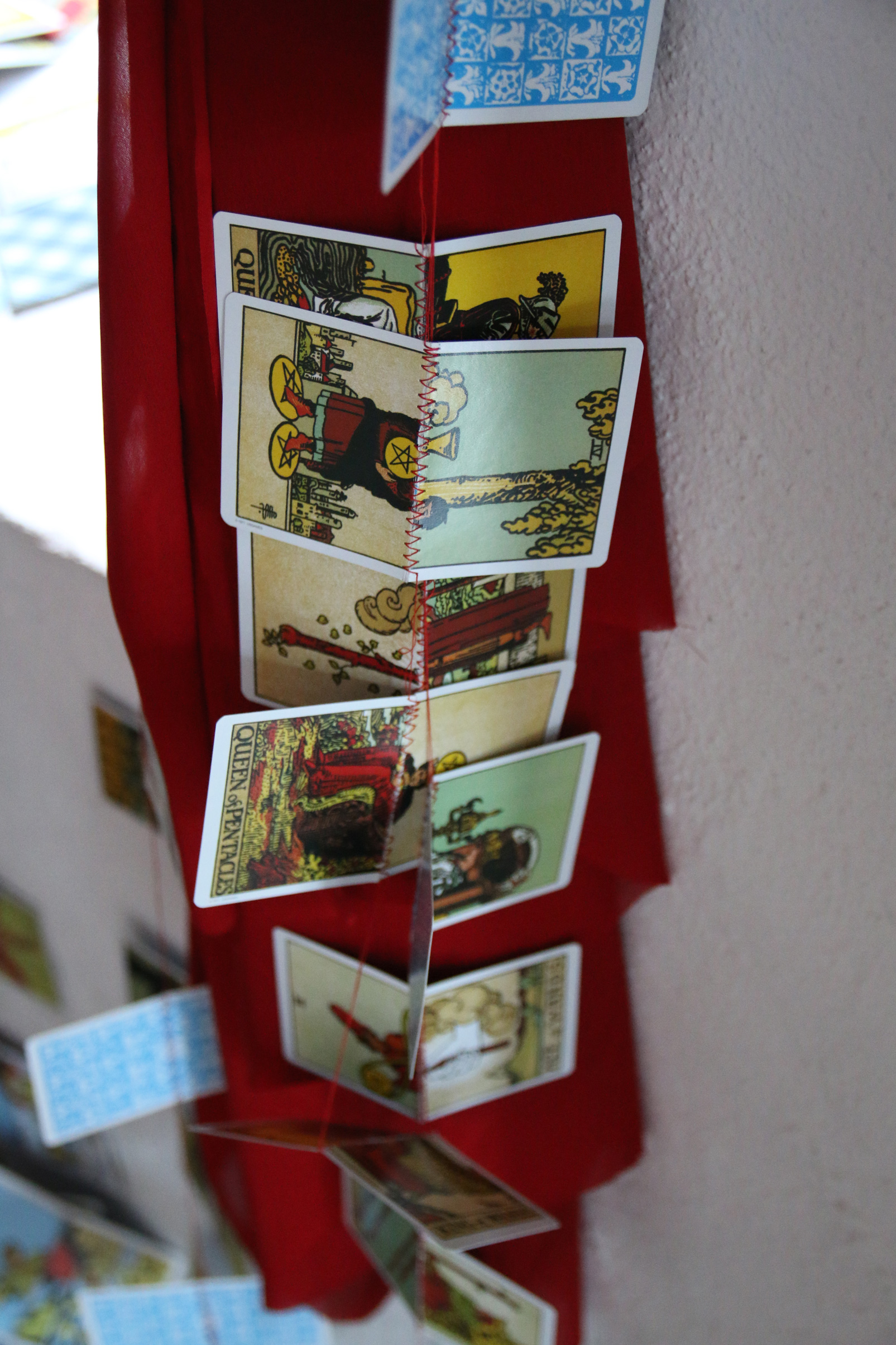 ∴